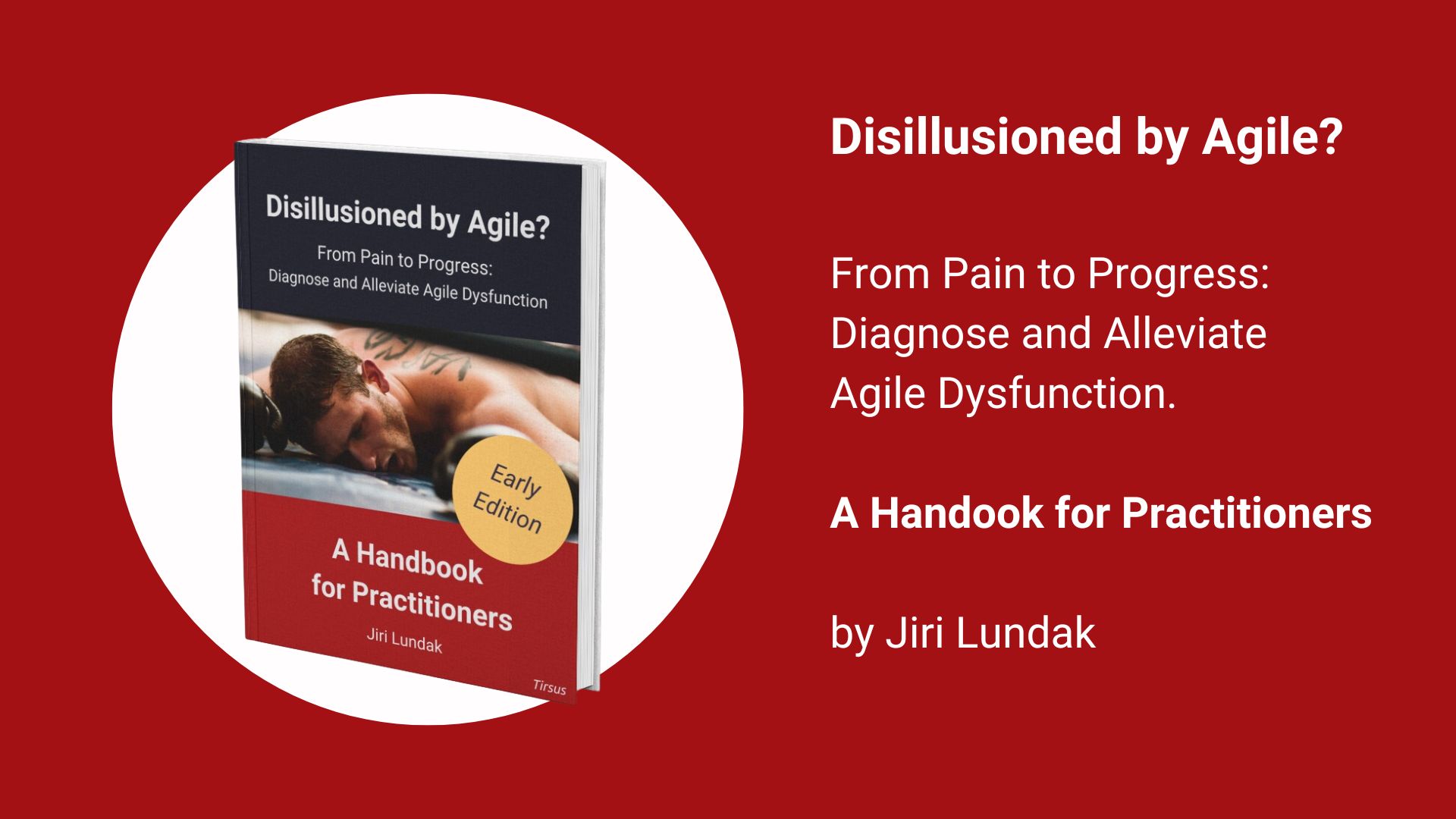 "Disillusioned by Agile?" – My Personal Insight, by Jiri Lundak
Embarking on a New Agile Journey
In "Disillusioned by Agile?", I offer you an intimate look into the agile world, informed by my extensive two-decade journey as an Agile coach and software developer. This book is more than just an analysis; it's a deep dive into the unexpected shifts and challenges that have emerged in the agile landscape.
The Essence of My Book
I've written this book to shed light on the evolving landscape of agile methodologies, which, over the years, seem to have strayed from their original simplicity and effectiveness. It's a reflection on how complexities in corporate structures have overshadowed agile's foundational principles, creating a sense of disarray and ineffectiveness among those who practice it.
My Experience and Perspective
My career path, spanning roles from Senior Software Engineer and CTO to Agile Coach, has given me a multifaceted view of the Agile world. This unique blend of technical and strategic experience forms the backbone of my approach to addressing the challenges within agile practices.
What You'll Discover
Revisiting Agile's Core Values: A journey back to the fundamental essence of Agile.
Identifying and Avoiding Missteps: Insight into the common misdirections in agile practices.
Actionable Guidance: Tools and strategies for assessing and refining your approach to Agile.
Sneak Peek into the Book
Initial Chapters: Get a glimpse of the comprehensive insights in the early sections.
Progress Updates: Stay informed about the development of later chapters.
Join the Conversation
Exclusive Early Access: Be among the first to explore the preliminary edition and secure your complimentary copy of the complete book upon release.
Participate as a Reviewer: Share your perspective and contribute to this significant discourse. Your input is crucial and will be recognized in the final publication.
My Fundamental View on Agile
I firmly believe that Agile should foremost serve the needs of customers and developers, simplifying processes, and fostering value creation. This book reimagines Agile not just as a methodology, but as a transformative approach to customer and developer relationships.
Be Part of the Change
Explore the depths of Agile with me through "Disillusioned by Agile?" and contribute to reshaping its methodologies for a future where efficiency and effectiveness in business challenges are paramount.
Jiri Lundak is a seasoned Agile coach and software developer who has lived and breathed Agile values and principles for over two decades. His vast experience encompasses technical work as a Senior Software Engineer/Architect, leadership as a CTO, and product ownership, where he has built successful products with multiple teams that have outperformed much larger project organizations.
For the past ten years, Jiri has generously shared his accumulated wisdom as an Agile Coach/Scrum Master in a wide range of organizations, from small boutique startups to large corporations striving to catch up with their leaner competitors. His deep understanding of software engineering enables him to maintain a balanced perspective when implementing change in organizations.
Jiri is a firm believer that Agile must serve customers first and foremost, followed by developers who are responsible for creating value for customers. He asserts that all other roles in the Agile framework should exist solely to make the lives of customers and developers easier. This is a fundamental principle that many people fail to grasp today.
Throughout his career, Jiri has witnessed the complexities of project management. He has been involved in both wildly successful and utterly failed projects. These experiences have led him to conclude that most traditional software development approaches are incapable of delivering what customers truly want. Project management often focuses on minimizing variation and change (in budget, schedule, and scope) instead of maximizing ROI for the customer. Jiri actively fights against this fundamental flaw.
Jiri is a passionate advocate for Agile and its ability to deliver value to customers. He is a passionate coach and trainer, and his insights are highly valued by those seeking to improve their software development practices.